If you're anything like me, you always have a million questions before trying a new product or brand - especially if you've never used a similar product before! Skepticism - I'm not a skeptic, but when I'm spending hard earned money, I want to make sure I'll not only use the product, but LOVE it (after all, I don't have any more room in my closet for things I used once and put up!). Before the past year or so, I never really thought much about my active recovery - sure I stretched, did cool down periods, and used the occasional muscle rub (I am closing in on that 40 mark, after all), but I never really thought about incorporating something new into my recovery, much less something as intimidating as a deep tissue massage gun.
My first experience in seeing a deep tissue massager used was during a physical therapy session I had post-operatively this past year. After spending six weeks in a fully immobilizing sling, I was finally released and thought "Finally, I can move, and it will be great"! Could you have imagined I would be wrong?? While my shoulder began a more active aspect of my recovery, I began to develop some secondary muscle pain and tension along my back - and it was persistent! Having used my body in new ways to account for the sling, my body no longer knew how to move correctly! One of my therapists used their own deep muscle massager during one of my sessions, and while it helped relieve some of the discomfort, it wasn't necessarily the most comfortable device.
Enter VersaWand. Life. Changer. As I said previously, I was a bit intimidated, especially to try and use a personal deep muscle massager on my own - so intense! So many different attachment options! But honestly, I've used each one at this point. The large round head is great for general stimulation - it provides direct contact to the areas I need it most, without being overly precise and hitting that little funny spot that makes my muscles twinge. The U-shaped head is great to relieve all that tension I carry along my spinal column. The mushroom head is FANTASTIC for the more sensitive areas right below my shoulder blade. During any session, I'll use a combination of all six heads, and the instant relief is fantastic - but the long term relaxation my muscles get have made VersaWand one of the most key aspects in my active recovery - not just from my surgery, but from the tension I get in incorporating more active workouts back into my daily life.
In learning to use the VersaWand on my own body (as well as on my family's), I've discovered just how amazing the different features are. For one, this thing is light - clocking in at under two pounds, I have no difficulty in handling it, even in the unique positions I have to to hit my own back. The fact that VersaWand is wireless makes it all that much easier (no tangling myself up in the power cord) - and another great feature I hadn't thought about? The adapter to charge VersaWand is a standard USB-C - let's face it, the fewer different charges we have lying around the house, the better. Three different levels of power make this ideal for any level of aches or pains I have. I can start at the lowest, and depending on what area I'm focusing on, I can adjust up and down as I need to. But my absolute favorite feature has to be the 90-degree rotating arm. Having lost some of my range of motion due to surgery, the ability to use the gun at any angle makes it that much easier! Not only will I continue to incorporate VersaWand into my surgical recovery, but I've made the move to using it in my post-workout active recovery and daily life. It DEFINITELY will not end up hidden in my closet, lost in a sea of things I thought I needed but never touched again!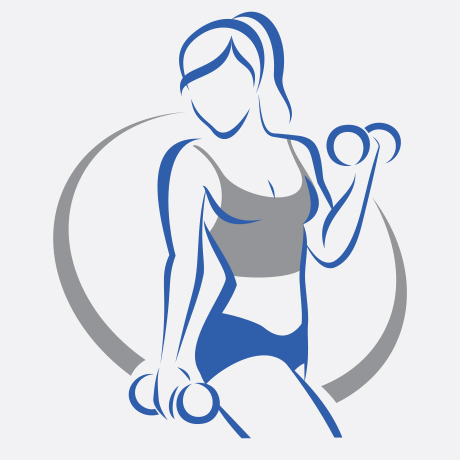 ABOUT ANDI
Andi is a 30-something Midwesterner, transplanted to the Indiana cornfields from Chicago. As a working mom of active teenage girls, and amazing (if I do say so myself) wife of way too many years, Andi is all too aware of the work it takes to balance family life, work life, and fitness. Like many during the past few years of restrictions, Andi has adjusted not only her daily routines, but her fitness ones as well, and has prioritized her physical fitness as she edges closer to the dreaded 40-year-old mark. Having found a passion in yoga and Pilates, Andi has also worked through multiple shoulder surgeries over the past year, and has learned to adjust her workouts and recovery to accommodate and prioritize recovery. Andi and her family love finding active activities to do together, such as swimming, hiking, dancing and playing with their way too energetic German Shepherd, Max.