Like a lot of families, mine is BUSY! No, that's not right - mine is BUSY BUSY! My husband and I both have full time office jobs, side hustles that we love, a 1900's farmhouse we are rehabbing on our own, two big dogs, aging parents - the list goes on and on. But our teenage daughters? Even busier than us. Our fifteen-year-old is just finishing up her freshman year of high school - she's a National Honor Society member in multiple honor's level classes, and a four sport athlete. Our fourteen-year-old is finishing up eighth grade, is also a National Honor Society student, and two sport athlete. Since neither can drive yet, their busy lives make ours even busier!
Being a multi-sport athlete is a lot, especially when they are Varsity level sports. Kendall, our fifteen-year-old, participates in Varsity Cross Country, Varsity Poms (headed into their first state championship competition!), and Varsity Track member, as well as dances year-round at a private studio. Those sports are tough on the muscles on their own, but she was also diagnosed with scoliosis. While we are still in the process of determining the full extent and getting a treatment plan, we have definitely seen some of the effects on her body, particularly related to the muscles of her back. For the past two years, she has had constant and increasing complaints of soreness not only along her spine, but across her shoulders and neck. We've used ice, heating pads and hot showers, and I've done my best to try some gentle massage on the areas for her (my family's response? I'm violent and should NEVER give a massage). With some of these things she found very temporary relief - but nothing worked beyond a few hours.
The VersaWand deep tissue massage gun has been a HUGE blessing for her (well, for all of us - she complains a lot!), and she uses it in her active recovery daily. The U-shaped attachment is probably what is used most to relieve the muscle soreness related to her spinal column - with the lowest setting, she (with some assistance from us) is able to work out most of the soreness that lies directly around the bone, from cervical to sacrum. A lot of the soreness spreads out across her neck and shoulder blades, and with the rotating arm of VersaWand, she is able to use the shovel head to get against and even under the shoulder blades. Of course this isn't a 'cure' for the cause of the muscle soreness (scoliosis came out of nowhere and is unrelenting!), but it has made it SO much more manageable while we look at long term treatment options!
As a runner (this girl won't ever have to worry about running from zombies, she outruns all of us!), and long distance at that, as well as a ballet dancer, she develops some seriously tired and sore leg muscles - quads, hamstrings, calves, the whole thing! Like most teenagers, she complains (sometimes just to hear herself speak!) but never actually wants to DO anything to make her legs feel better. VersaWand changed that too. When she gets home from a particularly grueling practice or class, the first thing she goes for is the deep muscle massager - whether it is the flat head or the large round head, her legs are no longer screaming (and she is no longer complaining!). Active recovery for her means no more whining, and we are ALL grateful for that!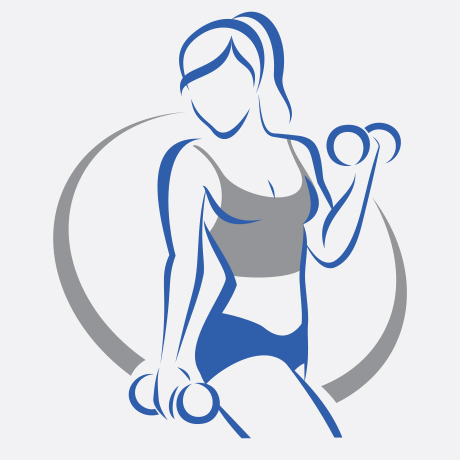 ABOUT ANDI
Andi is a 30-something Midwesterner, transplanted to the Indiana cornfields from Chicago. As a working mom of active teenage girls, and amazing (if I do say so myself) wife of way too many years, Andi is all too aware of the work it takes to balance family life, work life, and fitness. Like many during the past few years of restrictions, Andi has adjusted not only her daily routines, but her fitness ones as well, and has prioritized her physical fitness as she edges closer to the dreaded 40-year-old mark. Having found a passion in yoga and Pilates, Andi has also worked through multiple shoulder surgeries over the past year, and has learned to adjust her workouts and recovery to accommodate and prioritize recovery. Andi and her family love finding active activities to do together, such as swimming, hiking, dancing and playing with their way too energetic German Shepherd, Max.