'Self-Care' - I'm not sure about you, but I don't think I had heard this term used prior to 2010 (well, at least not to describe anything beyond manicures and face masks). If the past few years and the big C-O-V-I-D lockdowns have taught us anything, it's that self-care goes FAR beyond women's beauty rituals. Self-care is for everybody (and every body) - young, old - you know where I'm going with this. Just as every person is unique, people are able to create their own self-care routines that work best for them, and make them feel great, inside and out.
For me, a 30-something year old female from the midwest, self-care has taken on a whole new definition over the past few years. Between finding myself loving new fitness routines, to adjusting to a remote, work from home situation, to working through a severe shoulder injury that led to TWO surgeries within six months (more on that at another time), my routine for self-care has changed, sometimes by the week! And not just me, but that of my husband and kids too!
As my husband and I found new passions in at-home fitness since March of 2020, when all of the sudden going to the gym was off the table, we've had to adjust our workouts. With adjusting our workouts and becoming stronger and getting to operate at higher athletic abilities, we've also ran into some aches and pains (and no, it doesn't help that we are in our 30's and 40's now!). He loves weightlifting, I love yoga, and together we (can't use the word love, it would be a lie) work on our cardiovascular health. What neither one of us really love, especially when we've worked out together, is hearing the "baby, can you rub my back (or neck, or knee and on and on and on)". Especially when we were just about ready to ask the same question of the other! We were recently introduced to the VersaWand™. Sure, we'd heard all about these massage guns, and I know they are the hot new item in the world of fitness recovery, but I'd really never given it a second thought - I'm not a professional, or a physical therapist, and my little weightlifting and yoga routine can't POSSIBLY warrant the use of one.
Now, I wouldn't admit this to my husband, but boy was I wrong. Yeah, I was a little intimidated at first - this thing packs a punch! And you most certainly have to pay attention to the do's and don'ts (applying the VersaWand™ directly to a bone - definite not!), but once you get the hang of it? Let's just say I certainly don't dread active recovery any longer - my muscles look forward to the sweet release of the VersaWand™. For me, most of my issues and muscle discomfort are in my back - and since I am still in the recovery period from shoulder surgery, I have some additional knots and deep muscle soreness associated with that. I had been using a tennis ball between my back and the wall to help massage some out before, but with the VersaWand™, the tennis ball can go back to my puppy! My husband gets some tightness in his upper back, and along his IT bands in his thighs, and the repetitive massage and pressure from the VersaWand™ has become a staple in relieving this discomfort - allowing a quicker and more comfortable return to his workouts of choice.
Since both of us not only enjoy working out alongside one another, but experience similar areas of discomfort in our back muscles, we've taken to partnering up with the VersaWand™, taking turns in using it on each other's backs. Not only does this allow us to vocalize to each other where it feels the best and relieves the most soreness, it has given us an additional 'down-time' in our post workouts - it's almost like we have another couple activity to pair with our workouts!
For the past few years, and we've been married a long time, I can almost routinely expect a massage gift certificate for Valentine's Day - and I've always looked forward to it! This year, though, we've rethought our traditional gifts. Since we started using the VersaWand™, my body no longer craves the release of a massage - I can get a hands-on (well, actually hands off, VersaWand™ on) muscle massage whenever I feel like! I suggested to my husband that we use the Valentine's money typically spent on gifts on a cruise - yeah, I don't think he's buying into that one, but I'd settle for some nice jewelry - oh, and a nice session with the VersaWand™ on my back! If you haven't thought your Valentine's gifts through yet (or, like us, procrastinate not only in buying but telling the other one what you want… oh that is most definitely me!), consider the VersaWand™ - you'll definitely thank me! Hey, you could even make it a 'just because' gift for yourself - you certainly deserve it!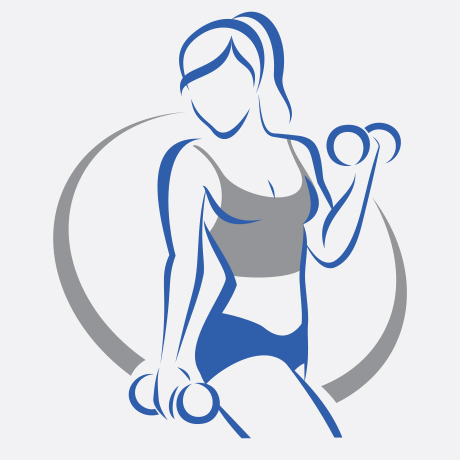 ABOUT ANDI
Andi is a 30-something Midwesterner, transplanted to the Indiana cornfields from Chicago. As a working mom of active teenage girls, and amazing (if I do say so myself) wife of way too many years, Andi is all too aware of the work it takes to balance family life, work life, and fitness. Like many during the past few years of restrictions, Andi has adjusted not only her daily routines, but her fitness ones as well, and has prioritized her physical fitness as she edges closer to the dreaded 40-year-old mark. Having found a passion in yoga and Pilates, Andi has also worked through multiple shoulder surgeries over the past year, and has learned to adjust her workouts and recovery to accommodate and prioritize recovery. Andi and her family love finding active activities to do together, such as swimming, hiking, dancing and playing with their way too energetic German Shepherd, Max.